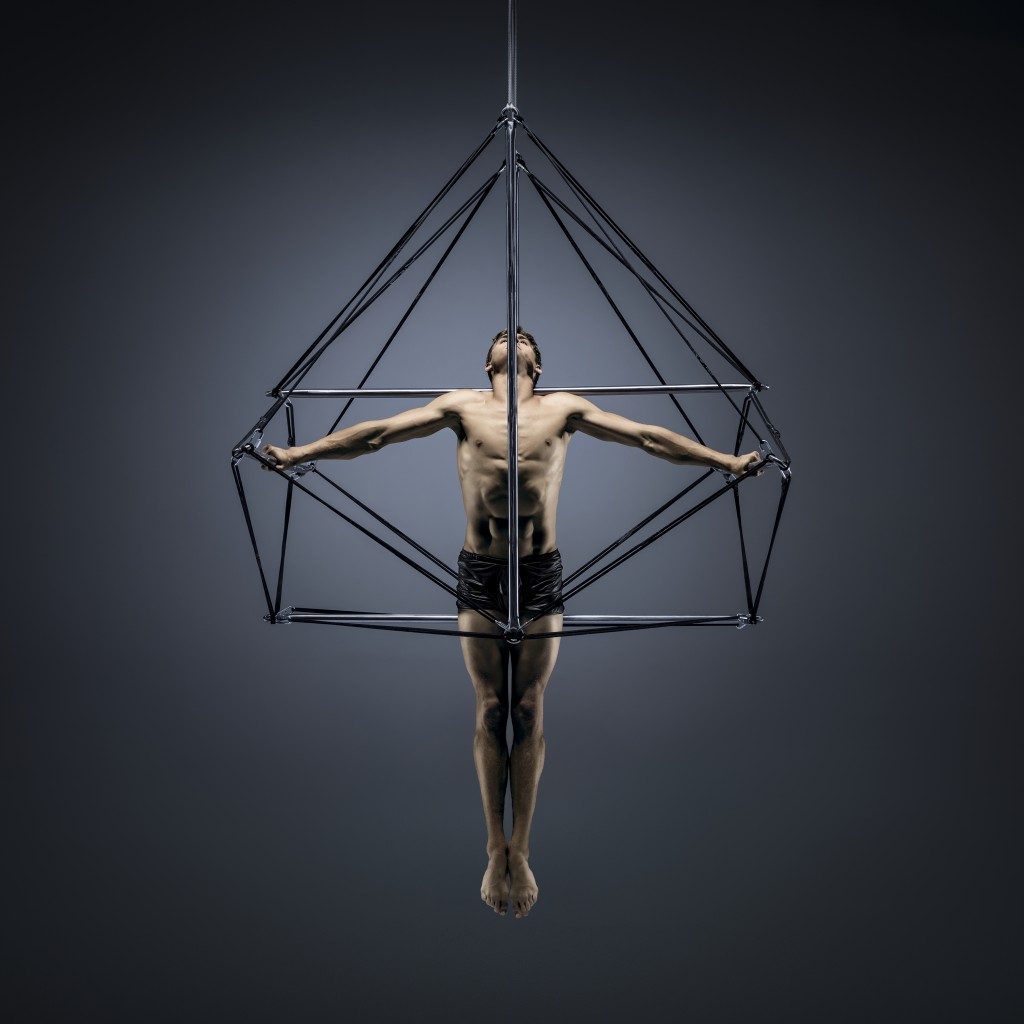 For much of the last year I've been collaborating with Capacitor (an amazing dance company!) on a show revolving around the neuroscience of creativity. I helped design and build some of the tensegrity structures that will be used throughout the show as physical props and as analogies of the mind (see attached photo). The show is called "Synaptic Motion", and tickets are now on sale! The show will be at YBCA in downtown SF, from Sept 18->21st, 2014. It has been a real blast to collaborate with Jodi Lomask, who runs Capacitor, and to meet the many neuroscientists, dancers, and other creative talent that has gathered around this project. I will be giving a pre-show talk on Thursday the 18th on the connections between physiology, tensegrity structures, neuroscience, robotics, and space exploration. Get your tickets while you can!
What does the act of creativity look like? San Francisco's internationally acclaimed science and technology dance company Capacitor tackles this question head-on in the world premiere of "Synaptic Motion." Conceived and choreographed by Artistic Director Jodi Lomask, the multi-sensory experience is inspired by brain scans taken at UCSF to capture the mind during the act of choreography.
Media collaborators Mary Franck, Johan Bichel Lindegaard, Wesley Grubb, and RJ Muna have transformed this data into an immersive visualization of the creative process to the sound of Danish composer Toni Martin Dobrzanski and in a set designed by Erik Walker. Travel through a larger-than-life neural forest experiencing memories, future self projections, and mirror neurons in action, while Capacitor's unique cast of dancers, acrobats, contortionists and aerialists challenge notions of the creative process. Let them take you on a trip through multiple states of mind utilizing tensegrity apparatus. Shows include pre-show talks on the neuroscience and technology behind the performance.
Through art, science, and technology, "Synaptic Motion" addresses the question: What does creativity look like? Not the art (the products of creativity), not the artist (the vessel of creativity), but the act (the activity in the mind that generates what we call creative work)? Neuro-imaging, conducted by project neurologists at the Gazzaley Lab, will form the basis of this inquiry. The Gazzaley Lab at UCSF is specifically focused on the study of neural mechanisms of memory and attention. For the development of "Synaptic Motion," Lead Neuroscientist Dr. Adam Gazzeley and Engineer John Fesenko will use functional magnetic resonance imaging (fMRI) – a procedure that measures brain activity by detecting associated changes in blood flow – to monitor Lomask's brain function while choreographing a new work. The fundamental assumption of fMRI is that cerebral blood flow and neuronal activation are coupled: when an area of the brain is in use, blood flow to that region also increases.
Tickets: Buy them early before they sell out!

Info about Capacitor – they do really creative dance performances that tie together science themes and amazingly beautiful dance.
Vytas
p.s. I helped design the structure in the image above, and it is the same shape as the tensegrity robots we are designing in my lab at NASA for exploring other planets.